Global Mantra Accumulation | Medicine Buddha
In order to help all sentient beings as limitless as space and in celebration of Khentrul Rinpoche's Birthday, we will do a global Medicine Buddha Accumulation.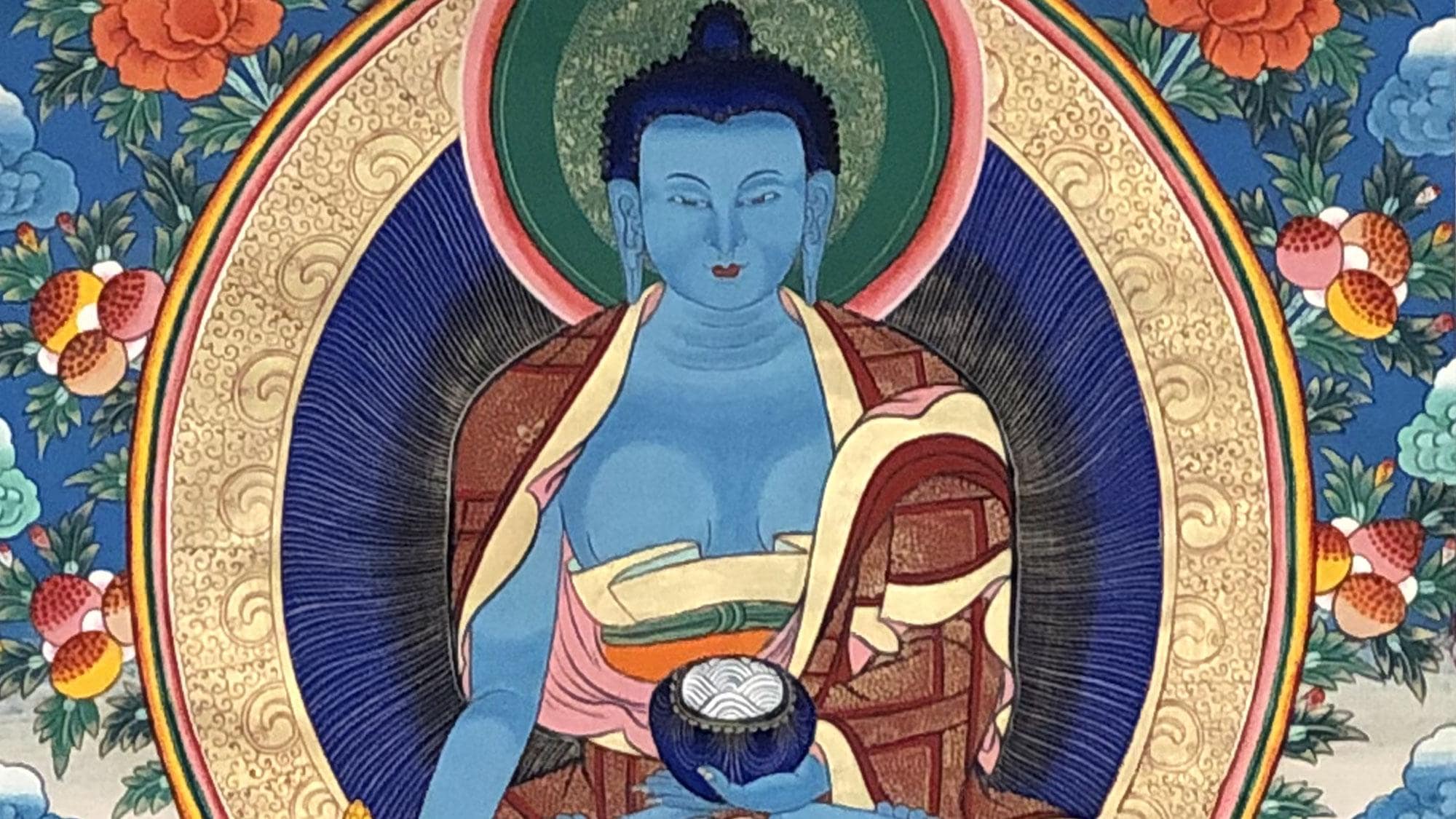 To benefit the whole world during this time, we will do a Global Mantra accumulation of the Medicine Buddha. It's important to think of all the beings of the 6 realms not just those we can see affected by the Pandemic. In celebration to Khentrul Rinpoche's birthday in April, we would like to be able to offer our precious guru and all sentient beings no less than 3 million recitations of the Medicine Buddha short Mantra.
TAYATHA OM BHEKANSE BHEKANSE MAHA BHEKANSE RAJA SAMUDGATE SOHA
Dzokden's community will dedicate the accumulations to Khentrul Rinpoche's health and vitality so that he may accomplish all of his enlightened aspirations. May Khentrul Rinpoche live a great Vajra Yungdrung long and healthy life!
You do not need to have any Initiation in order to practice the short Medicine Buddha Sadhana.  Rinpoché introduces the practice: 
Begin by setting out whatever offering substances you have, in a manner that is pleasing to you. Sitting on a comfortable seat, rest your mind in the natural state and arouse the motivation to temporarily clear away the suffering of sickness and so forth from sentient beings and to ultimately, establish them all on the path to liberation and omniscience. Then, perform the following preliminaries before engaging in the main practice. […]
Suggested practice manual: 
A Daily Practice of the Medicine Buddha  
arranged by Khentrul Rinpoché Jamphel Lodrö
Practice Retreat Opportunity
For those who would like to participate in a more structured way of  mantra accumulation,  we will be having an online Healing Medicine Buddha Retreat from April 9-11.
Counting and Submitting Your Mantra
For each mala of 108 that you complete, count 100 mantras. There are 8 extra beads in a mala for many reasons. One way in which we use them is to accommodate for our human error in practicing. Upon completion of your practice, please submit your total accumulation of mantra for us to present to Rinpoché on behalf of our community.  We ask that you enter your mantras into the form before April 18th, 2021.